Are you tired of other websites, services, and courses where you go through the motions of coding but feel like you still didn't actually learn anything? Have you ever tried to learn to code only to quickly get overwhelmed and think, "Maybe this just isn't for me."?
With all of the materials out there today, just starting the journey of learning to code can seem like a daunting task. My goal is to help you avoid those pitfalls, most of which I've experienced firsthand, myself.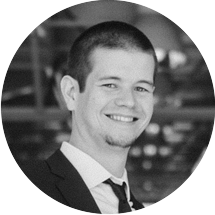 I'm Alex Coleman, and I'm here to help you learn to code. As a self-taught web developer, myself, I know what it's like trying to learn to code on your own. I've been overwhelmed. I've struggled to keep going. But learning to code should be enjoyable, and I'm hear to help make the entire process as engaging and valuable as possible for you.
Here are some highlights of what you'll find here:
Clearly-written and easy-to-understand courses and materials written with you in mind
Real-world examples to help you truly understand what's going on as you learn to code
Proven tips to help you develop habits to skyrocket your productivity
Plus you'll receive exclusive content delivered straight to your inbox via my free newsletter (sign up below) and much more…
Sign up now to receive access to my Summer of Coding course, for free. Just enter your email and click "Sign Up".
If you're new here, check out my recent articles, below:
And feel free to drop me a line to just say hello or, you know, to offer to buy me a beer!